Somerville Rooms for Rent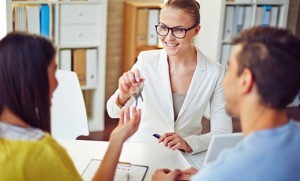 Somerville, MA is quickly becoming one of the biggest cultural centers of the Greater Boston Area. As new restaurants, concert venues, art galleries, and more make Somerville an increasingly exciting place to live, rent prices also increase. That's no problem if you can find the right roommates. And now, Somerville Pads can find you the perfect apartment or rental house share in Somerville!
When you fill out our Roommate Finder form below, your profile instantly enters our Roommate Matching Database. Our powerful and efficient technology scans listings of Somerville rooms for rent for housing opportunities that fit your needs. Based on factors like lease length and move-in date, rent price, and lifestyle compatibility factors with potential future roommates, we continuously send you listings of rooms for rent in Somerville until you find the perfect fit. Whether you need a short sublet or a year-long lease, a hypoallergenic or pet-friendly pad, we can find you the right shared rental – with roommates you'll actually like. We can even match you with the perfect private or shared short-term sublet! Then, if you need a hand with lease signing, a guarantor agreement, or other move-in paperwork, we can refer you to an experienced, licensed real estate agent in our professional network for expert assistance.
Say goodbye to stressful, piecemeal searching and outdated listings. Use Somerville Pads to find roommates and rooms for rent in Somerville, and watch the listings roll in!
Fill out the form below or Click here for the Advanced Room Search Questionaire
List Somerville Rooms for Rent and Sublets
If you have an empty room in your shared Somerville rental, it's time to find a new roommate. Every month the room stays empty represents more rent money that could be coming out of your pocket. You are also losing money because you are not sharing utilities anymore so all kinds of costs go higher. Finding a great roommate fast matters. And now, with the help of Somerville Pads, you can nearly effortlessly find a new roommate or subletter for your Somerville apartment.
Simply use the form below to tell us about your sublet or room for rent in Somerville. Our powerful roommate matching technology will scan the Roommate Profiles of apartment-seekers in Somerville to find like-minded potential roommates and subletters. We'll continuously match you with compatible apartment-hunters until we've found your new roommate or subletter. Our algorithm takes into account lease length, move-in date, budget, lifestyle factors like pet ownership, and more, so you're only matched with people who are right for your listing. Then, the certified, experienced real estate agents found in our professional network can help make sure move-in paperwork is a breeze.
There's no easier or more efficient way to list a room for rent in Somerville. Fill out the form below now to get started!
Fill out the form below to start your room search.
Click here to list a room for rent!
Recently Listed Somerville Apartments