Your Somerville Real Estate Portal
Here at Somerville Pads our number one priority is helping you find the sale or rental property that you've always wanted! Our innovative approach to local real estate has revolutionized the way that buyers and renters connect with real estate agents and private sellers alike. If you long to call Somerville home, with its historical architecture, wide array of nightlife, and modern conveniences, then we can help make that dream a reality.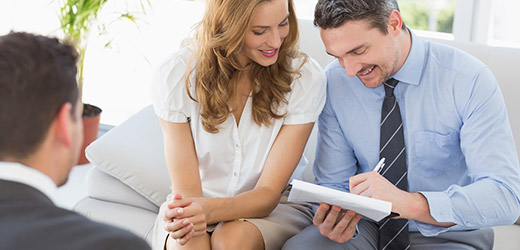 In the past, prospective buyers and renters were forced to select just one local real estate agent and choose a property that the agent represented. There were very few opportunities for buyers and renters to compare different types of listings from different local agents, but not anymore! Now, on our real estate portal, buyers and renters are able to search through thousands of listings from hundreds of different listing agents in the area. This empowers savvy real estate clients to compare listings, search through pictures of each property, and then reach out directly to the listing agent of their choice.
Our unique approach to local real estate is just as beneficial for the listing agents as it is for the prospective buyers and renters. Here on Somerville Pads, we encourage listing agents and private sellers to post as many listings as they want, completely free of charge. This translates into major visibility and free marketing directed at an agent's ideal target audience: serious local buyers and renters. Say goodbye to spending major bucks on banner ads and networking events and take advantage of everything Somerville Pads has to offer your business!
Somerville is a gorgeous city located conveniently outside of Boston, and it's easy to see why so many people dream of calling this historical and vibrant community home. As locals ourselves, we at Somerville Pads are passionate about helping people make community connections. We like to think of our site as a local marketplace where reputable sellers and landlords can connect with interested buyers and renters in a way that streamlines the entire property leasing and sale process.
Explore all of the resources we have to offer here on Somerville Pads and get started on the path to buying, renting, leasing, or selling local property today!
Call an agent today (617) 208 2172 for immediate assistance with finding an apartment!
Recently Listed Somerville Apartments