Property Management Services
How can you maximize your real estate investment while minimizing your hands-on effort? Property management is the smart answer. Whether you're a longtime landlord or new to the world of rental properties, professional property managers found on our website can help you scope out the Somerville apartment rental landscape for crucial insider details and ensure a smooth management experience from start to finish.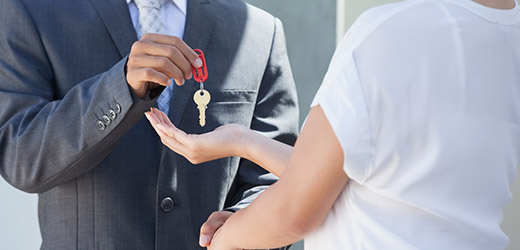 Somerville Pads provides access to property management professionals that deliver data to give you a thorough assessment of the area's local apartments. Their experienced professionals will survey the neighborhood's inventory of available apartments to assess local demand and set a strategic price point, giving you the best possible picture of the Somerville market and ensuring your property is priced perfectly. Pick a price under market rate and you'll be selling your property short; set the price too high and your apartment may linger in vacancy.
Striking that critical balance is the cornerstone of good property management—but excellent property management takes you even further. With the Somerville Pads website you'll receive practical suggestions on how to improve or upgrade your apartment to increase rental value and demand. Plus, you can always rely on accurate, on-time accounting, proven partnerships with service personnel, and a highly effective screening process for prospective renters./p>
Above all, property managers found on this website are proud to consistently maintain a vacancy rate of zero year after year, which is an accomplishment that cannot be claimed by a lot of people in Somerville or the greater Boston area. In order to reach this goal, the pros circulate rental information to real estate agents and databases across the Somerville area to reach an optimum audience. With a steady stream of qualified tenants, you will be able to meet and exceed your return-on-investment expectations as you sit back and watch the Somerville Pads property managers bring your dreams to life.
When you're ready to elevate your real estate properties, trust the property managers found on Somerville Pads to support your rental apartments and help you reach your investment goals. With their savvy industry insights and expert knowledge of the Somerville real estate environment, you'll be in highly qualified hands with the best property managers in town.
Contact a Somerville property management professional today by calling (617) 208-2155.